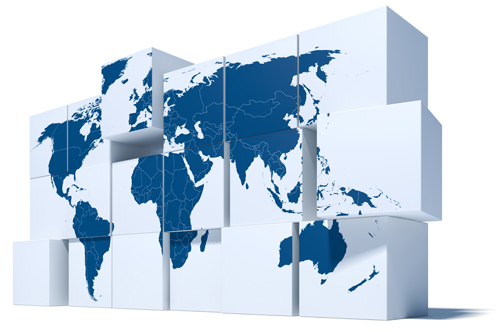 The French School of Public Health offers its savoir-faire and expertise in public health to countries and institutions seeking to develop their healthcare system and social protection systems.
It offers support and guidance in building partner capacities and the development of new competences in third countries through its training design expertise and strategic consultancy (drawing up and implementing specific trainingprogrammes, offering technical support abroad, organisation of study tours, hosting international delegations, etc.).
The Spirit of Cooperation
The French School of Public Health carries out actions in favour of the transfer and capitalization of savoir-faire. This is not a matter of standing in for local actors (to teach, organise, manage, etc.) but rather of supporting the development of their own human resources, in their own specific context.
A successful cooperation programme is undoubtedly one which knows how to stop as soon as local partners are capable of taking over the training of their own professionals. Training design advice  is usually given in situ, through a selected team of technical experts from the two countries led by an experienced professional designated by the school.
Recognised skill centres
The French School of Public Health has an excellent reputation for the training of professionals with high-level responsibilities in the health and welfare fields. Management of health and welfare establishments, health and welfare policy, inspection practice, assessment, audit and inspection, environmental health and health engineering, drug management, risk management, etc.: all of these are fields in which the French School of Public Health is frequently called upon.
A few examples of cooperation
Algeria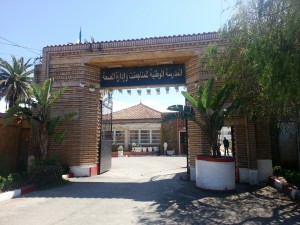 The French School of Public Health is a partner in a programme offering support to the health sector in Algeria (PASS), financed by the European Union. The project provides support to the Ecole nationale de management et d'administration de santé (ENMAS) in training principal administrators of health services.
Brazil
The French School of Public Health cooperation with the Escola Nacionala de Saude Publica Sergio Arouca (ENSP Rio), which is part of the Fondation Oswaldo Cruz (Fiocruz), dates back to 1990. The French School of Public Health offers its expertise in the field of hospital management, with a view to drawing Brazil's teaching hospitals closer together. In parallel, the French School of Public Health is called upon by ENSP – the network of public health schools and the Brazilian health collective (ABRASCO) to help set up an accreditation system for public health courses.
China
Back in 2009, within the context of a partnership set up with the Chinese Human Resources Development Centre (integrating the Franco-Chinese training centre for the health professions) the French School of Public Health set up a course in the management of healthcare establishments aimed at Chinese hospital and nursing  managers.
Vietnam
In 2010, the French School of Public Health entered into partnership with the city of Ho Chi Minh health services and the Pham Ngoc Thach University of Medecine (UPNT), in the construction and running of a training programme for Vietnamese senior hospital managers or administrators.
Burkina Faso – Mali
The French School of Public Health partnered a European project offering support in the definition of municipal strategies and health development plans for the cities of Bamako and Ouagadougou, in collaboration with the Mairie de Paris (2010-2012). Throughout the Paris Bamako Ouagadougou (PBO) project, the French School of Public Health led a teaching committee and in this way, contributed to building up municipal skills in the health field.
For further information, you are invited to consult the Paris Bamako Ouagadougou project brochure (pdf, 1.8 Mb)