Support to Mobility

To help you finance your studies at the French School of Public Health, please find below a number of sources of financing and potential grants offered by third-party bodies:

For more information, please contact the International Exchange Centre
Erasmus Exchange Programme
Students from partner institutions seeking to participate in an exchange programme must complete an application. Once the completed application has been received, and it has been confirmed that the candidate meets the programme criteria, they will receive their acceptance letter.
To apply for an Erasmus grant, contact the International Exchange Centre.
Degree/diploma programmes open to international students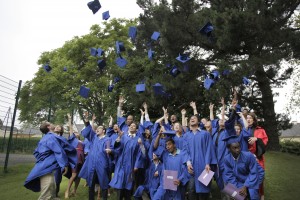 You want to begin or continue your higher education in France, and you live in one of the countries listed below. If you fit that description, you will have to register with your local Campus France office to apply for admission and obtain a student visa.
Algeria, Argentina, Benin, Brazil, Burkina Faso, Cameroon, Chile, China, Colombia, Congo (Brazzaville), Cote d'Ivoire, Gabon, Guinea, India, Japan, Lebanon, Madagascar, Mali, Marocco, Mauritius, Mexico, Peru, Senegal, Russia, South Korea, Syria, Taiwan, Tunisia, Turkey, USA, Vietnam.
Follow CEF procedure on Campus France website for admission and obtain a student visa.
If you don't live in one of those countries, please contact EHESP's admission board
Discover testimonials of international students
View the Degree/Diploma Programmes at the French School of Public Health. If you want to find out more about the French university system, the level of language skills needs to study at the French School of Public Health, and so on, go to the international courses page.
Placement in France
As an international student, and within the context of Erasmus framework or other agreements signed between the French School of Public Health and its partners, it is possible for you to:
receive help from the French School of Public Health in finding a placement in a hospital, health or care establishment in France
complete a placement with the French School of Public Health. You can contact the teaching department you are interested in and/or the international relations department.
If you are attached to an Erasmus university partnering the French School of Public Health, you may be able to complete this placement as part of an Erasmus exchange. Please contact the international relations department of your university in the first instance.
To find out whether your institution has signed a framework or other Erasmus agreement with the French School of Public Health, view the lists of framework and other Erasmus agreements signed by the French School of Public Health on the page Partnerships and Networks, then contact the international relations department of your university to find out about the application process.
Testimonials
Students from Columbia University, USA [Placement in France]
Miki Duruz, Master of Public Health in Sociomedical Sciences, Mailman School of Public Health
Claire Shea, Master of Public Health in Environmental Health Science, Mailman School of Public Health
Master of Public Health (MPH) Students

Why did you choose this MPH?
"I chose this MPH after my bachelor's degree because the 1st year takes into account all the fields of public health and I was not ready to choose a speciality because I was not aware of all of them. Moreover as the MPH is an international track I thought that this experience would have been rewarding for me!"
Caroline Guerrisi, class 2010-2012

Why are you interested in public health?
"As a student, I always had a dream to serve poor and sick people. As Public health deals with different facets of determinants of health, I decided to join Bachelor degree in Public Health in my home country. After my undergraduate, I was working in the sector of community based child health programme. While working, I felt that I lack something which could be fulfilled by pursuing higher specialities. This was how I applied for the course."
Raju PRAJAPATI, class 2010-2012

Why did you choose this MPH?
"I chose this MPH for several reasons: it is in English, with students from all over the world, in Paris… and above all because the courses seemed very interesting."
What is your favourite EHESP memory?
"In this MPH, I like the fact that most of the people are very committed to what we are studying: people stay after class, trying to explain to each other, or talking about subjects that they like. There is a real commitment and solidarity that I haven't experienced in my previous university."
Justine BETTINGER, class 2010-2012
Europubhealth Student

"My name is Elsie Mlinganiza. I come from Malawi, Africa. Before joining the Europubhealth program, I worked with the Malawi Ministry of Health as a District Nutritionist for 2 years, based at one of the government hospitals. During this time, I developed an interest in Public Health hence I applied for the Erasmus Mundus scholarship. I was one of the successful candidates selected to pursue the EPH program from 2009 to 2011. I chose the University of Sheffield-UK and EHESP School of public health-France pathway. I don't regret this very good choice as I was taught by the most experienced lecturers who made our studying fun despite the many classes and exams we had to undergo in France.
During the last week of our studies in Rennes, EHESP organized a career day where a number of organizations came to showcase their activities. I met with ACF during this time. ACF was looking for expatriates to work as program managers in various missions across the world. My previous experience as a District Nutritionist plus the vast knowledge and skills gathered from the EPH program within the 2 years made me successful. I was sent to Sierra Leone where I worked as Nutrition and Health Program Manager in a very ambitious and challenging program of strengthening the capacities of local health staff in the management of acute malnutrition.
I am currently waiting to go back to Sierra Leone with ACF on a different mission to be based in Freetown starting on the 1st of September, 2013. I therefore thank the organizers of the career day that made me meet with my employers. All in all I thank the consortium of the Erasmus Mundus and the EPH for giving me the opportunity to experience the different cultures and improve on my career."
Elsie Mlinganiza, Europubhealth 2009-2011

Published on 26 July 2013