The French School of Public Health supports and values the missions of its lecturers and researchers in European and international partner universities and higher education establishments. It is all about exchanging disciplinary competences and experiences and discovering new methodologies.
Exchanges within the context of the Erasmus programme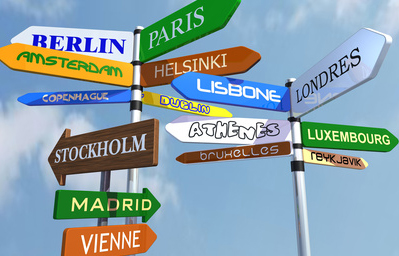 Lecturers and researchers can be awarded an Erasmus grant as part of a prior bilateral agreement.
These teaching missions present the following characteristics and demands:
the lecturer-researcher has to teach for at least 5 hours weekly with the context of training programmes at the partner establishment
the grant is most often awarded for a period of one week (around €600)
This grant can also be used to invite a European professional to come and teach on a course module.
For more information and if you wish to apply for an Erasmus grant, please contact the International Exchange Centre.
Download the list of bilateral Erasmus agreements on the page Partnerships and Networks.
Other programmes
The French School of Public Health's international relations department supports partnership development initiatives outside of Europe in order to encourage deeper collaboration – whether in research, training or support actions – with privileged partner institutions and countries.
This strengthening of international partnerships (outside the EU) takes the form of missions abroad for research, teaching and management staff at the French School of Public Health, or welcoming strategic partners to France.
For more information, please contact the Centre for the promotion of international actions
Non-teaching mobility
Non-teaching staff can benefit from mobility grants for a training period within a partner institution or external organisation.
Published on 26 July 2013