News

Following consultation between the participants and organising partners of the "Action on the social determinants of health, European reflections and strategies for France" seminar held on 4th and 5th June 2012, a plea in favour of such action was officially presented on 5th June 2013 at the Inpes Journées de la prevention.
Discover this document (pdf, 283 kb)
Presentation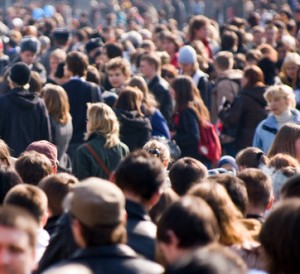 Institut national de prévention et d'éducation pour la santé (Inpes) is financing the activities of the Chair for a 4 year period to help the EHESP in its endeavour to set the standard as the leader in health promotion research and education, both for students at the EHESP and for health professionals in the field, in France and, more generally, in French-speaking countries.
The Chair is attached to the EHESP's Department of human and social sciences and health behaviour, Director Jean-Marie André.
The Chair has the resources required to achieve its ambitions, with leading edge expertise at the EHESP, as well as in France and more generally in Europe and elsewhere in the world, and close relationships with practitioners. It will be able to make a unique contribution as it is guided by a vision and principles which set it apart, the work of its Professor being part of a network of contacts, both national and international.
Governance Structures
The Chair's Team
Professors visitors
Peter Duncan
Senior Lecturer
Centre for Public Policy Research, King's College, London, England
Professor visitor 2011-2012
Sylvie Stachenko
Professor
University of Alberta – Canada
Professor visitor 2011-2013
Thomas W Valente
Professor at Department of Preventive Medicine
Keck School of Medicine,
University of Southern California
Professor visitor 2010-2011
Julia Walsh
Adjunct Professor Maternal and Child Health and International Health
School of Public Health, University of California, Berkeley
Professor visitor 2010-2011
Discover more information about professors and researchers mobility in the International exchanges section
Scientific Committee
The INPES "Health Promotion" chair scientific committee at the EHESP is made up of French and foreign experts from the academic and institutional milieu. It is chaired by the Director of the EHESP and vice-chaired by Pr. Fred Paccaud, of the Institut Universitaire de Médecine Sociale et Préventive de Lausanne (IUMSP-Lausanne).
Abel Thomas – Universität Bern
Arwidson Pierre – Inpes
Barry Margaret – National University of Ireland
Bloch Marie-Aline – EHESP
Breton Eric – EHESP
Chambaud Laurent – EHESP
De Vries Nanne – Universiteit Maastricht
Fosse Elisabeth – University of Bergen
Lamarre Marie-Claude – IUHPE
Lang Thierry – Université Paul Sabatier
Paccaud Fred – IUMSP
Potvin Louise – Université de Montréal
Ziglio Erio – WHO European Office for Investment for Health and Development
It meets twice a year, and will be charged with the examination and validation of the scientific content of the programme formulated by the Chairholder. Its members will also contribute to increasing visibility of diverse activities, and this, at both French and European levels.
The 1st meeting of the Scientific Committee was held on 7th December 2011.
The 3rd meeting of the Scientific Committee was held on 12th December 2012. Download the program
Objectives
To develop research capability in real-life situations, in close proximity to populations and to contribute to the development of innovative population-based programmes
To promote and take action towards the integration of health to all public policy
To improve provision of initial and ongoing health promotion training courses
To facilitate the transfer of knowledge between research and training activities
To facilitate university exchanges arising out of the networking of researchers and professionals
To contribute to the dissemination of knowledge and innovations by stimulating collaboration at both national and international levels
Research
The INPES Health Promotion Chair at the EHESP intends to deploy a research programme with 3 main axes:
Professional health promotion practice
Health promoting environments
The process of change in government policies at local and regional level
To these research axes must be added an across the board interest in the primordial question of social health inequalities. No research project will be undertaken unless its protocol includes the question of inequality. The research programme is based on the contributions from researchers at the EHESP in collaboration with scientists from other research institutions in France, Europe and elsewhere in the world. The Chair welcomes visiting professors who will boost its scientific capacity.
Research Project
"Acting on the social determinants in Pays de Redon-South Brittany; interventional research on the deployment of a local strategy aimed at reducing inequalities in the face of cancer"
"Analysis and theorization of programmes targeting the reduction of health inequalities prior to implementation of an intervention" – Task 1 of the AAPRISS programme conducted by the Institut Fédératif d'Etudes et de Recherches Interdisciplinaires Santé Société (IFERISS), Toulouse, France
"Health inequalities reduction through health promotion and public health policy: a comparative ethical analysis of national cancer strategies in France and England"
"Integration of the social determinants of health to regional programmes and policy in France: exploratory research on the barriers and opportunities "
"Regional project: experimental nutrition and breastfeeding in vulnerable women (PRENAP)"
"Physical inactivity as a policy problem: a cross-national comparison (PIPP)"
Knowledge transfer
Courses
The INPES Health Promotion Chair at the EHESP also intends to be a place for training and discussion for current and future practitioners. These aims are threefold:
Contribute towards training a new generation of practitioners aware of health inequalities equipped with the means to take action on the determining factors of the health of the population
Highlight and encourage the adoption of innovative health promotion practices in France
Contribute towards the development of an approach and professional identity specific to health promotion in France.
These targets will be achieved by setting up a certain number of initiatives such as:
Setting up courses for the Public Health Master and PhD
Supervising students taking Masters and PhD
Welcoming visiting professors and post doctoral students
Setting up training workshops for public health practitioners
Organising special events on subjects of major interest
Setting up pages on this website to provide information and links to various resources.
The INPES Health Promotion Chair at the EHESP meets a need expressed by practitioners for a centre for research, education and discussion on health promotion actions, in particular the social factors of health.
Seminars for Research and Sharing of Practice
2013
22nd ETC-PHHP Summer School 2013
Discover the programme
Access Erio Ziglio's presentation
Access Louise Potvin's presentation
Access Elisabeth Fosse's presentation
Access Eric Breton's presentation
Back to top