Sustainable development at EHESP

EHESP is committed to continuing to integrate sustainable development to its strategy, internal workings and relationships with partners.

Following adoption of the sustainable development policy by its Board of Directors in December 2009, EHESP set up a sustainable development committee, together with certain necessary actions, as part of a multi-year plan. Actions are monitored in relation to the indicators defined for each action, giving rise to an annual sustainable development report.
Objectives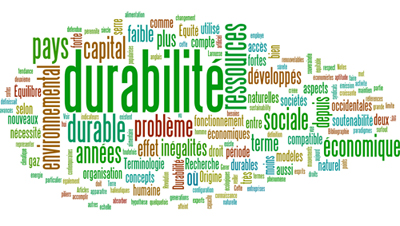 EHESP is an establishment in constant evolution, and sustainable development is an issue with which it is both preoccupied and concerned.
Its objective is to become a higher education establishment with an outstanding record in sustainable development, following the recommendations of the CPU/CGE "Sustainable Development" Framework (pdf, 788 kb) and the NF ISO 26000 framework (published in Nov. 2010).
The work of the EHESP Sustainable Development Mission
Work forged ahead in 2011, setting a range of actions in motion around the following key focus areas:
environmental
teaching
research
social policy
regional presence
and also participating in working groups at the Conférence des Grandes Écoles (CGE– Sustainable Development):
EHESP: actively engaging with a range of different bodies
In 2011, the school participated in R2D2 (the CGE's annual congress on sustainable development, which gathers together sustainable development managers from higher education establishments) in the CPU/CGE symposium on sustainable development practice on European campuses and in the creation of the Collège des hautes études en développement durable (CHEDD Bretagne) at which the school is represented on both the Board of Directors and the teaching committee.
What is sustainable development?

Sustainable development is defined as "development which meets the needs of the present without compromising the ability of future generations to meet their own needs". The Johannesburg Declaration stipulates that economic development, social development and protection of the environment are the pillars of sustainable development; they are "interdependent and… mutually support one another".

In this context, sustainable development draws on a long-term vision in which decision-making rests on a set of principles enabling the conjugation of environmental, economic and social issues with a view to achieving responsible development.
Published on 5 November 2012