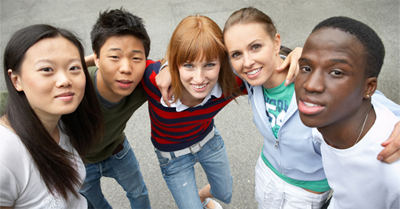 Do you want to travel abroad for a placement or a period of study? Would you like to come to the French School of Public Health as part of an exchange?
Welcome to the French School of Public Health's pages on international exchanges !
Erasmus+ (2014-2020)

Erasmus+ promotes mobility in Europe and outside the European frontiers for students (studies or internship), for the teaching staff, as well as all the higher education establishments staff.
Cooperation actions will also be easier through Strategic Partnerships, Knowledge Alliances or Sector Skills Alliances.
In order to take part into the different actions of this program, the EHESP School of Public Health has received the Erasmus Charter (pdf, 1 mb) for Higher Education (ECHE) and wrote a declaration regarding Erasmus strategy (pdf, 907 kb).
For further information, you are invited to consult
Contact

International Relations Direction – Centre for International Exchanges
Fanny Helliot
Tél : +33 (0) 2 99 02 26 93 – Fax : +33 (0) 2 99 02 26 69
E-mail : fanny.helliot@ehesp.fr
Published on 26 July 2013