The EHESP is a public establishment with a dual role of education and research into public health and social welfare. It encourages synergy between the disparate cultures of public health and management.
Download EHESP's brochure (pdf, 525 ko)
The school for future public health managers
90 lecturers, grouped into 4 departments, provide training for senior management in health and welfare services, in a national and international context.
EHESP also offers 10 certificates and more than 250 "short" training programs that are updated each year in various public health fields, discover all the professional development programs.
EHESP also offers preparatory courses for a number of competitive examinations for positions as civil servants in ministerial and health facilities, both in class setting and through distance learning, as well as training courses tailored to the needs of each facility
A school with research facilities
The relevance and quality of teaching are an integral part of applied research. Research is carried out by 4 education and research departments including 12 research chairs, 1 environmental health research laboratory (LERES), 9 research organizations in partnership including 3 joint labs and a research team.
A school of international repute
The school accepts a number of foreign students and offers a high standard of higher education, including the Master of Public Health and the Executive Health MBA. The EHESP has also developed many links with organisations such as the WHO, the World Bank and the European Union. It provides strategic consultancy, expertise and teaching engineering programmes in countries seeking partnerships with the institutions concerned.
A school associated with university and institution communities
Université Sorbonne Paris Cité (USPC)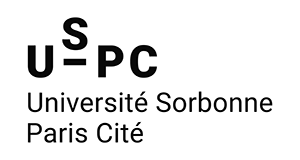 The EHESP is a founding member of Université Sorbonne Paris Cité (USPC), a community of universities and institutions which includes 9 self-governing higher education institutions and 5 research performing organisations.
USPC carries out research, teaching and learning across the academic spectrum. It is highly ranked in both national and international league tables in such fields as Social Sciences, Mathematical Sciences, and Earth and Space Sciences.
Being part of USPC enables EHESP to benefit from a strong collective action in order to take its research to the highest international level as well as increase student access to higher education.
Key activities for the strategy of the School take place in Paris, in interaction with its partners at Université Sorbonne Paris Cité. These mainly cover powers in management research (the MOS (Management des organisations de santé) [Healthcare Organisation Management] team), Disability (the MSSH (Maison des sciences sociales du handicap) [House of Social Sciences and Disabilities] and Health Safety, recognised Master's courses (Master of Public Health and Master in Analysis and Management of Health Facilities), and part of the activities of the Public Health Doctoral Network.
Université Bretagne Loire (UBL)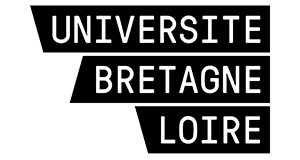 The EHESP is a member of the Université Bretagne Loire (UBL), a community of universities and institutions that brings together stakeholders of higher education and research in Brittany and Pays de la Loire (7 universities, 15 schools and 5 research organizations). The aim of the UBL is to foster interdisciplinary logic in training, research and innovation, by making the digital both a research topic and a major instrument in the service of its ambition. The UBL is also a lever that will strengthen the visibility and legibility of the territory at a European and an international level.
Anchored in Rennes since the creation of the ENSP (École nationale de la santé publique) [National Public Health Institute], it is home to the vast majority of the activities and powers of the EHESP which are subject to close cooperation with Rennes-based partners at the UBL. Indeed, besides "public function" training courses, a large part of its research potential, whether in social policy and public health (UMR ARENES-Crape) or environmental health (IRSET, including the LERES), is based in Rennes, as are several of its master's courses (control of policies and actions in public health, health law and ethics, youth, disability…), jointly accredited with universities in Rennes.
Within the UBL, the EHESP is also a founding member of the MSHB (Maison des sciences de l'Homme en Bretagne) [House of Human Sciences in Brittany], a member of the International Mobility Centre (IMC), and is involved in the implementation of UEB c@mpus.
The EHESP's values
The EHESP defends fundamental collective values around public service ethics, general interest, respect, openness and cooperation, continual improvement, and social and environmental responsibility.
The background
EHESP – French school of public health
The National Public Health School (ENSP) was set up in Paris just after the Liberation as part of the National Hygiene Institute which later became INSERM. The Ministry of Public Health had to find management personnel in the public sector who were able to apply the major social security laws passed in 1945 and construct the new health and welfare administrative infrastructure.
The ENSP was responsible for the professional development of medical and paramedical public health workers as well as health technicians. Post War legislation, political and economic changes and international collaboration very soon called for a wider range of specialised training courses for public health management personnel. The ENSP made contact with leading lecturers and scientists in the field and played an important role at international level.
1960: the ENSP became independent.
The ENSP acquired independent status in 1960, enabling it to take on permanent teaching personnel. It outgrew its premises in Paris and moved to Rennes in 1961. Over the next 10 years the ENSP built up a national and international reputation through the quality of its public health training, the organisation of many conferences and study sessions open to the general public and its special relationship with the World Health Organisation.
1970: identity crisis
Public health became more complex and interdisciplinary during the 1970s: it gradually encompassed health and welfare issues and included the concept of public service hospitals. At the same time, the slowing down of economic growth and the effects of the first oil crisis required better public health management.
From 1975 onwards, the ENSP was faced with an identity crisis
should it continue to develop as a high level post graduate establishment or should it move towards becoming a school for training public servants? This indecision led to vocational training departments becoming isolated and, as a result, there was less emphasis on interdisciplinary education, communication and research.
2008: the ENSP became the Ecole des hautes études en santé publique (EHESP)
The law of 25 July 1985 clearly directed the activities of the ENSP towards broad-based education and research into public health, social welfare and international co-operation. The 2004 public health law further stressed the international mission of post-graduate public health education in France.
On 1 January 2008, the Ecole Nationale de la Santé Publique (ENSP) became the Ecole des Hautes Etudes en Santé Publique (EHESP) and extended its scope to cover new specialties, diplomas and international collaboration.
Archives of Antoine Flahault's blog, Dean of EHESP French School of Public Health from 2007 to 2012.
Published on 6 November 2012