You are a student or professional (who has a degree or equivalent – Bachelor).
You wish to develop your public health skills in a multicultural and international environment.
You have a good command of one or two of the following languages: English, Spanish, French.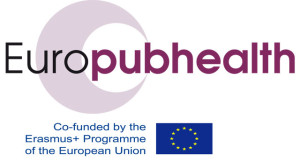 For the 10th consecutive year, Europubhealth, European Master in Public Health, offers you its unique course in Europe!
Result of a solid partnership between 7 universities and schools of Public Health, this two-year master course offers several academic pathways with 7 specializations – including 4 in France – based on the centers of excellence of every partner :
EHESP School of Public Health (Rennes, France)
Institute of Political Studies of Rennes (Rennes, France)
Andalusian School of Public Health (Granada, Spain)
University of Copenhagen (Copenhagen, Denmark)
University of Rennes 1 (Rennes, France)
University of Krakow (Cracow, Poland)
University of Sheffield (Sheffield, United Kingdom)
Additional practicum opportunities:
University of Mailman Columbia (New York, USA)
Apply now!

As the outcome of this European pathway in at least two universities or partner schools, students will receive a widely recognized double degree, a key to a successful professional integration.
Apply for the 10th cohort 2015-2017!
Deadline: 25th Of June 2015
Benefiting from Erasmus Mundus label of excellence since 2006 delivered by the European Commission, the Europubhealth master course already hosted more than 200 students from all continents and with various profiles (social sciences, medical sciences, engineering, economics …).