The 21st edition of the ASPHER (Association of Schools of Public Health in the European Region) Deans' and Directors' Retreat will be hosted by the EHESP in Rennes, France from May 31 until June 2nd.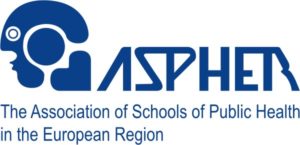 This annual meeting of Deans and Directors of more than 50 Public Health Schools in Europe is a special opportunity to exchange knowledge, views and best practices with leading public health academics and professionals. It is an excellent occasion to build bridges as well as strengthen and forge partnerships that will shape and improve the international public agenda.
During the meeting, dicussions will focus on the following themes:
Health in local communities
International public health responses in the post truth era
Public health and migration
Public Health workforce development and professionalisation.
Download the program of the ASPHER Dean's and Director's retreat (pdf, 67 kb)
Contact
Laurence Houari, International promotion officer
Tél. +33 (0)2 99 02 26 94 – E-mail : laurence.houari@ehesp.fr