The PERISCOPE research programme (2020-2023), funded by the European Commission, aims to broadly study the social, economic and behavioural impacts of the COVID-19 pandemic and thus make Europe more resilient and better prepared for future epidemic risks. This study is being carried out by 30 research teams, mobilising more than 120 researchers across Europe. EHESP is one of the 32 European structures participating in this research programme coordinated by the University of Pavia (Italy). Supervised by researchers Jocelyn Raude and Karine Gallopel-Morvan, the research and actions of EHESP within this large study focus more specifically on comparing epidemiological data with health behaviours. An innovative trans-disciplinary approach aimed at understanding the impact and role of human behaviour (individual and collective) on the spread of infectious diseases.
Broken down into several study components: socio-economic, mental health, health systems, and health and prevention behaviours, PERISCOPE collects data and assesses policy measures from all levels of government during the Covid-19 pandemic. The purpose of EHESP's involvement in this research programme is to bring together epidemiological sciences and humanities in order to better understand epidemic dynamics. It aims in particular to build a socio-ecological model predictive of preventive behaviours in the face of infectious diseases, like the existing models for chronic diseases.
Visit the PERISCOPE programme website
Illustration: © SPI / Catarina Milhazes / Raquel Pereira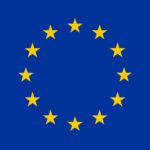 Periscope project has received funding from the European Union's Horizon 2020 Research and Innovation programme, under the Grant Agreement number 101016233.